CSR and Corporate Governance
Enterprises Shipping and Trading S.A. believes that promoting business ethics, CSR and Corporate Governance apart from being the ethical thing to do, it also makes good business sense. EST SA strongly demonstrates its CSR the last decade and partners, customers and employees have been supporting EST's actions.
 The benefits that derive from EST's CSR are:
Spreading of company's good reputation
Develop an even better name in the Market place as an employer
The increase of employees' loyalty
The increase of all stakeholders' value
The reduction of risks involving criminal acts
Enterprises Shipping and Trading S.A. has established a Code of Ethics which has been created to contribute to company's sustainable development. EST's Code of Ethics entails:
Concern for natural environment
Concern for society
Concern for employees
Concern for Customers
Concern for business ethics
Concern for wide community
Matters of good corporate governance are at the forefront of the minds of company's Board of Directors and the Management.
Code of ethics
Value: Integrity and Ethics
Ethical principle:  Leaders and employees behave in a trustworthy manner.
Leaders and employees are continually aware of company's mission, vision, values and ethical principles. Leaders and employees act honestly and responsibly and promote ethical practices.
Ethical principle: Leaders and employees develop and enhance their professional expertise.
Leaders and employees should strive to increase their professional knowledge and skills and apply them in practice.
Value: Continual Improvement
Ethical principle: The company's Leaders are devoted to Continual Improvement and are always seeking to improve its overall performance by managing effectively change.
Ethical principle: Commitment to customers' needs. Leaders and employees strive to ensure that contractual commitment are met, information, services and resources are provided at all times and problems are resolved in a responsible manner in consistence with company's  values and ethical principles.
Value: Respect for People
Ethical principle: Leaders and employees treat each person in a respectful manner, mindful of individual or cultural differences.
Value: Full compliance with the rules and regulations
Ethical principle: Leaders and employees fully comply with rules and regulations. Leaders shall ensure that employees are aware of new rules and regulations affecting their work and that appropriate actions are taken to adjust company's procedures to new requirements.
Value: Sharing knowledge and information
Ethical principle: Leaders and employees understand the importance of good communication. Leaders seek to strengthen relationships among all parties in an effort to promote and enhance the well being of employees, customers, third parties and society.
Value: Social and environmental responsibility
Ethical principle: Leaders encourage employees to promote the general welfare of society and conduct their work in a manner compatible with company's environmental management system
Blood donation
In this respect, the Social Improvement Initiative Team after investigation, arranged for the set up of an account in a blood bank on behalf of EST employees and members of their families. A medical team from the "Sotiria" hospital visits our premises every 6 months (March / September), modifies a conference room into a medical center and all employees who are willing and capable may follow the blood donation procedure, after they have been examined by the medical team to confirm their ability to donate blood.  The Company's Leaders encourage and support the blood donations assignments by personally becoming involved in the process and thus acting as role models urging the office personnel to actively participate.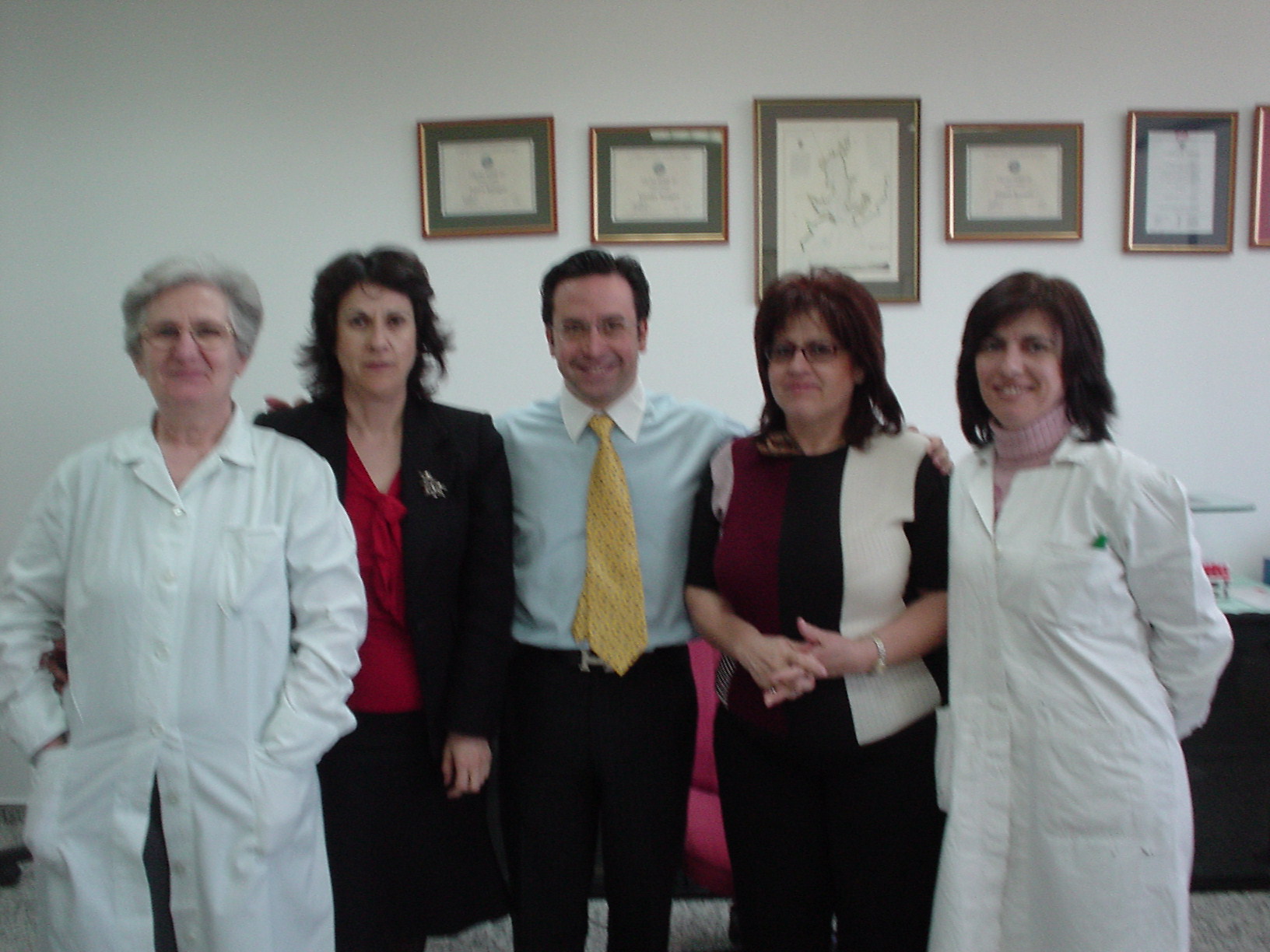 University
It is of outmost importance for EST S.A. to acquire and maintain collaboration with educational institutions and in this respect has always provided assistance to Professors and students by completing various questionnaires for research purposes or offering various information about the organization, as appropriate. As such, the Company has developed an ongoing and strengthening partnership with the University of Piraeus during the last years. The joint activities include:
Lectures are conducted at the University of Piraeus by the Company's Managing Director.
Two in house Master Thesis projects, with 6 months duration have been offered to the University's students within 2005 co-supervised by University Staff and EST S.A.
One day long visits to the Company's Head Quarters by groups of students are carried out, in the context of which EST S.A. Management Team and personnel; provide an insight to the students on Values, Mission & Vision, Policy & Strategy, Processes, QSEMS, Key Performance Indicators.
Full time employment has been offered to the University's graduates that had completed their Master Thesis at EST S.A.
Part time employment is being offered to some University's students during the summer-time in order to allow them to complete their practical training and obtain valuable experience in the field of shipping.
Meetings are carried out between the Management and University's Professors to explore new avenues of co-operation, to foster Excellence and to enhance the students' and the professional society's efforts towards a culture and a practice of Excellence.
Donations
The Management decided at the end of the year 2004 to include Social Services in company's "official" activities, actively involving the office employees to express their sensitivity through their working environment. Following the 2nd self-assessment in 2004, it was decided that Company's and employees' societal involvement in various community welfare activities should be enhanced with a number of initiatives.  As a result, a Social Improvement Initiative Team was established, comprising of the Managing Director as the team leader and three office employees as team members. The team's objective is to gather information about welfare institutions that are concerned with children's care, elders' care or general character institutions and make relevant presentations and proposals to the Management, so that the appropriate sums may be donated.
During 2005, the company has donated the amount of € 1,378,331.00, to various institutions.  The amount of 30,500 euro was contributed to various institutions concerned with children care, a donation of € 500.00 was made for the poor, while € 25,000.00 was donated to general character institutions including Docteurs Sans Frontiers.
One of the criteria by which a civilisation is judged is the degree of care it offers to its aged members.  Baring this criterion in mind, the Management Team of EST S.A. decided to take a leading part in the establishment of a site for elderly people meeting the highest standards of care and concurrently the most stringent of EEC standards.   The amount of € 1,322,331.00 was donated within 2005 for the completion of the "Resteion" elderly care centre, named after the late founder of EST S.A. Mr. Stamatis Restis.
Through out the years the Social Improvement Initiative Team is working with the same enthusiasm on matters related to social welfare